Are you looking for new threading patterns for your jewelry?
Then we have THE site for you!
Maybe you've already seen some of the new bracelets and necklaces that have been made using different threading techniques. The great thing about these pieces of jewelry is that you don't need many different kinds of beads and components to create unique pieces.
By combining colors, you can use the same pattern to make jewelry that is sometimes cheerful and sometimes more chic.
The site where we got these patterns is called BeadsMagic.
There are really hundreds of different patterns for earrings, necklaces and bracelets and next to the pattern there is always a preview of the end result so you can see how it will turn out.
The descriptions are in English but with the clear drawings and a little bit of trial and error you should be able to do it.
Some of the jewelry we have made using the BeadsMagic threading patterns: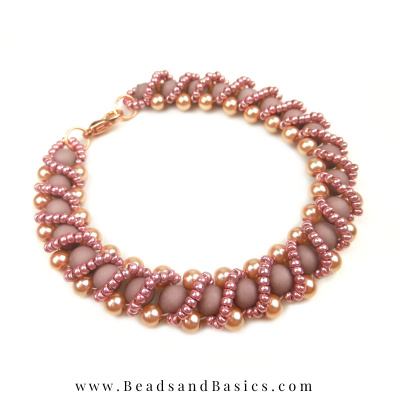 This bracelet is super chic and is extra beautiful because of the combination of the matte acrylic beads and the more shiny pearls and miyuki beads. Of course you can also make this design longer so it can be worn as a necklace 🙂
Shop all the materials for this bracelet here!
Click here for the pattern of this bracelet.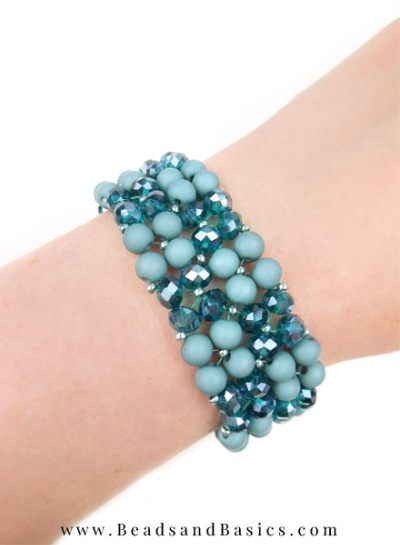 Also in this design, we chose a combination of matte beads and shiny faceted beads. Use beads in the same color tone or just contrasting, just what you like 🙂
Shop all the components for this bracelet here.
View the stringing pattern for this bracelet here.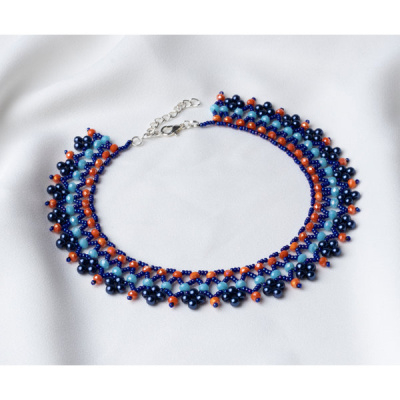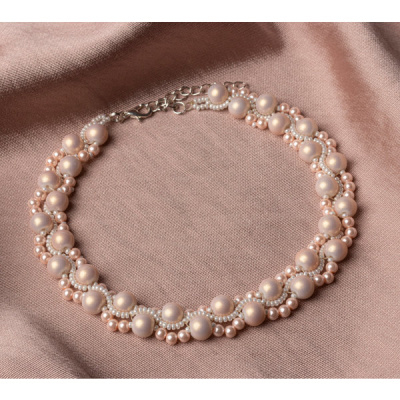 The necklaces above are made with different stringing patterns and because of the different beads and colors it looks like a whole other necklage. Thus, the necklace with pearls gets a chic look because of the pearls and colors that are used.
Shop all components for the blue and orange necklace here!
Find all the parts for the pearl necklace here!
View the stringing pattern for the blue and orange necklage and the pearl necklace here!
What do you think?
Have you spotted a fun pattern on Beads Magic yet? Have you already made jewelry with threading patterns or are you going to try this?
We always love to see your creations so please share them on our Facebook page or via instagram with #beadsandbasics