What are the sizes for jewelry?
With handy size charts for children, women and men.
Do you want to make jewelry for someone else but have no idea which size is best? Then we have the perfect solution for you. We have a super handy size chart for you. Not only for the sizes of women, but also for children and men!
Making a bracelet or necklace to size is now very easy and you can continue to pick nice beads instead of fiddling with the different sizes 😉 .
Please note that these are guidelines for sizes. The size of course also depends on the build of the person.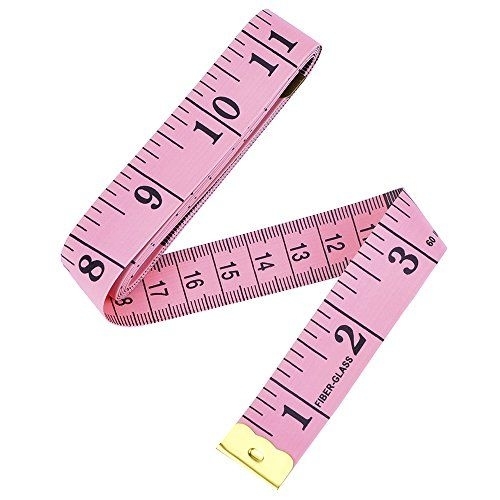 What size do you need for baby and child bracelets?
For babies and children, these are the most common sizes. The sizes may vary by age.
Because children grow quite quickly you can choose to add an extension chain to your bracelet if you have made a bracelet from nylon thread and finished it with a lobster clasp. Have you made a bracelet of elastic? Then it will last a lot longer! Do you make elastic bracelets for very young children? Then you can also double thread the elastic. The bracelet is gonna be a lot firmer. After all, small children sometimes want to pull at the bracelets.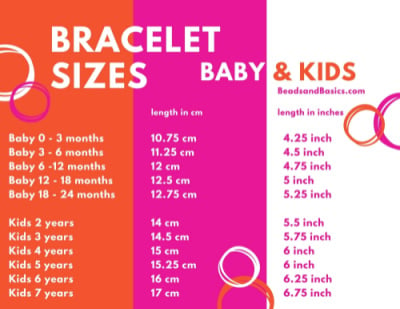 What size do you need for a ladies and men's bracelet?
Making ladies' and mens bracelets to measure is no longer difficult with this table. If you want to sell jewelry, for example, you can choose to make it in all sizes, but you can also give the option of making jewelry to measure and place a similar table in your shop. This way you don't have to make all the bracelets to size before you can place it in your shop.
Are you at markets? Take especially a pair of pliers and some basic material to adjust a bracelet, so your buying customer is even more surprised by your good service when it does not fit but by adjusting it, it does.
You can use the following sizes for these bracelets.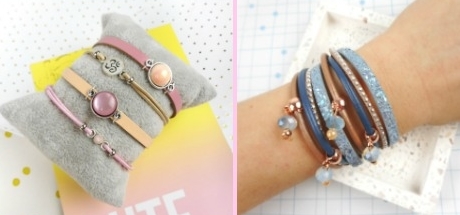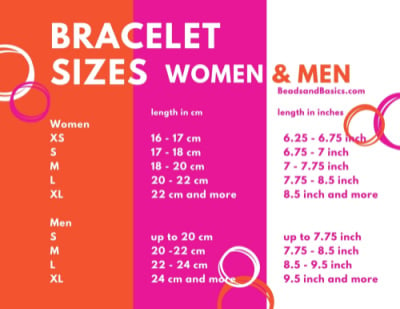 How do you measure the length for a bracelet?
Do you want to make a bracelet for yourself? Or for a friend? We also have a handy table for that. Of course it differs per person what you like how you wear a bracelet, tight, normal or rather loose?
Measuring the right length for a bracelet is very simple. You measure the circumference of your wrist. It is best to do this with a flexible tape measure.
So for example, if you have a wrist circumference of 16 centimeters, and you like to wear your bracelets tight, then you should make a bracelet with the following size: 16 + 1.5 = 17.5 cm. If you like to wear your bracelets normally, then take your wrist circumference + 2cm. For a loose bracelet use your wrist circumference + 3cm.
What size necklace do you need for women?
Are you going to make a necklace and want to measure it to size? To do this, use a flexible tape measure and hang it in front of the customer or yourself as if you were wearing a necklace. For the standard sizes of a necklace you will find the table below.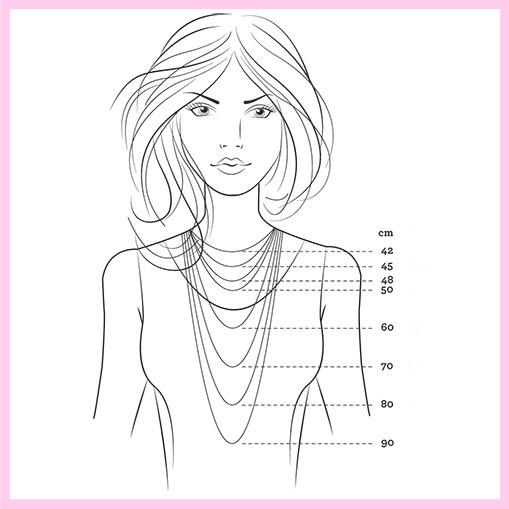 I really don't know the size for a bracelet or necklace….
Do you really not know what size you need for a bracelet? Don't panic, if you still want to make a bracelet you can attach an extension chain to it, this applies to bracelets and necklaces.
Do you already work with a bead board? This is a handy tool to adjust your jewelry to the perfect size. No more beads and charms rolling around in all directions and you can see exactly what your jewelry will look like. Also want to buy such a handy beadboard? Check out the product in our webshop.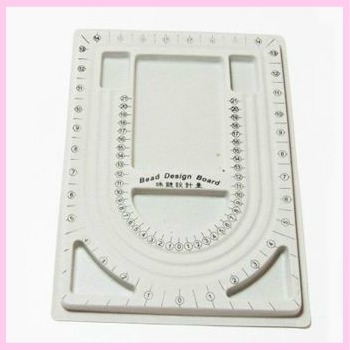 Would you rather make a bracelet with elastic for someone and you don't know the size? Then you can make a bracelet on elastic with a sliding knot, this way the bracelet will almost always fit. This technique is super handy when you make jewelry to sell at a fair, market or in your webshop and you really don't know what age will come to your jewelry.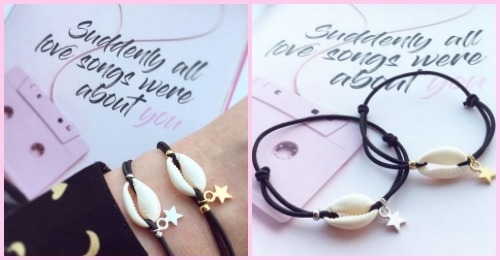 Do you want to make your own elastic bracelet with a sliding knot? In the video tutorial below, we explain step by step how you can do this yourself.
What jewelry can you make for all ages?
In addition to the bracelet with a sliding button, you can also make a bracelet on elastic. Because of the elastic, this bracelet has quite a lot of slack and will often fit if you stick to a general size or work with only sizes such as S, M and L.
Wondering how to make a bracelet on elastic? Then watch the video tutorial below.
Are you going to make a piece of jewelry for someone?
Do you need any inspiration for bracelets or necklaces?
Take a look at the inspiration page in our webshop.
Who are you going to make a bracelet for now that you know what size you need 😀?
Have fun making it!